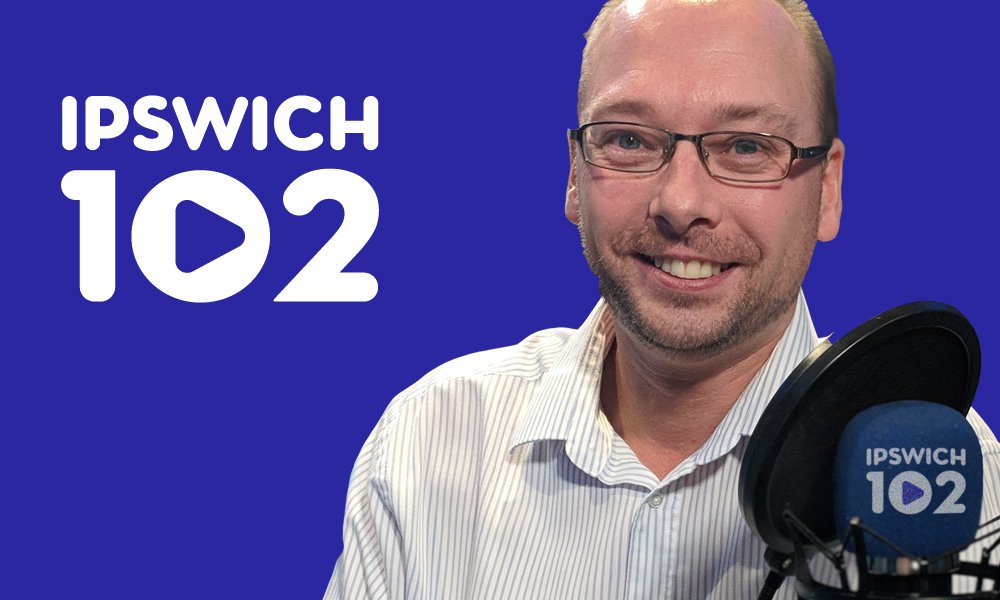 Thanks for visiting the new Ipswich 102 website!
So we've made it, your new local radio station for Ipswich is on air!
After three months of hard work behind the scenes (from lots of people you'll never hear on the air!) we've launched our regular programmes on 102FM, DAB Digital Radio, on smart-speaker and online (find out all the ways to listen here).
Dom Atkins hosts your new Ipswich 102 breakfast show, weekday mornings from 5am. Tony Horton returns to the Suffolk airwaves through the daytime, and Paul Morris has great music and up to the minute travel news for the area into the evening. See the full programme schedule here.
We're also really pleased to have two former Radio Orwell legends join our team at the weekend. Patrick Eade and Nigel Rennie co-host a programme every Sunday afternoon from 4 till 7pm.
While we might be on air, Ipswich 102 is still being built! We'll be honest that all of the technical bits aren't finished yet, and the on air studio's are still under construction, so bear with us if you hear the odd bang and crash in the background.
Local radio for Ipswich, broadcast from Ipswich and presented by people who all live in the area and call it home.
Tune in now to your new Ipswich 102.