Ipswich Round Table Rudolph Run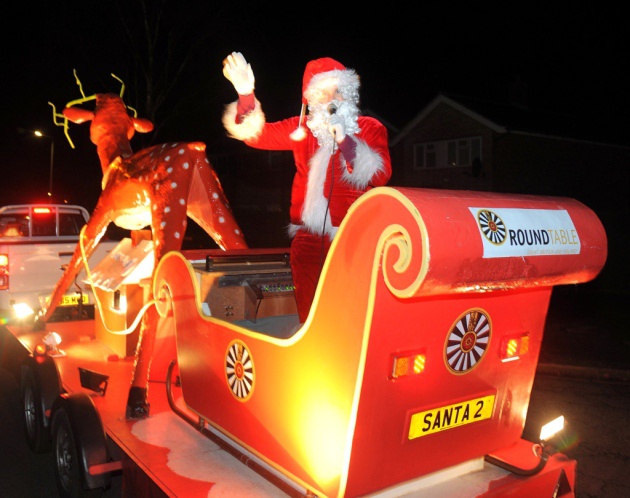 For over 40 years Rudolph and Santa have been bringing festive cheer to the streets of Ipswich every December.

The Ipswich Round Table volunteers organise the annual Rudolph Run to raise money for their nominated charity, this year they have chosen to support Dementia Care at Ipswich Hospital.

It's easy to donate, just pop your coins in the collection buckets that Santa's elves will be carrying with them as they walk alongside Santa and Rudolph.

Santa starts his preparation each evening around 6pm and your children will have an opportunity to say hello to him before he sets off on his sleigh at 6.30pm.
The routes are:
Monday December 17: Whitehouse, leaving The Suffolk Punch at 6.30pm
Tuesday December 18: Bramford Road, leaving The Red Lion at 6.30pm
Wednesday December 19: Rivers, leaving The Margaret Catchpole at 6.30pm
Thursday December 20: Belstead Hills, leaving The Belstead Arms at 6.30pm
Friday December 21: Christchurch West, leaving The Greyhound at 6.30pm
Saturday December 22: Ipswich Town Football Club