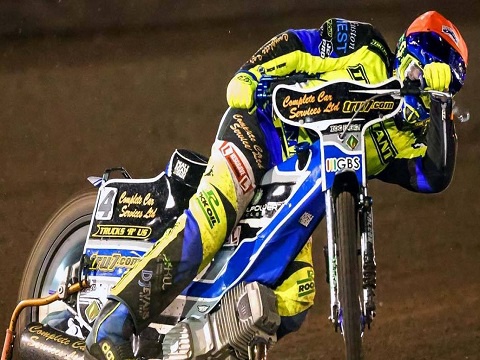 The Ipswich Witches are set to take on the King's Lynn Stars tonight (Monday 15 April) in the Supporters Cup.
The Witches will travel to Norfolk to continue their Supporters Cup Campaign. The two sides came together at Foxhall in the opening meeting of the group stages with the home side winning 59-31.
Jake Allen will appear for The Witches despite a crash he was involved in recently when he was riding for his Championship side Scunthorpe.
Looking ahead to clash, Witches manager, Ritchie Hawkins said:
"King's Lynn did not start the season well with a defeat to us followed up by defeat at home to Poole but will be boosted by their away win against the Pirates. We have got to go there looking to win the meeting, of course we have. We need to ride with that same determination we had last time out and aim for the win. We need to win away from home somewhere, so this is our first chance.
"Krystian has been there for the World Under-21 Championship in 2016 and he did really well, winning the round. We have riders that enjoy going there and we need to attack them from the off.
"I hope we get a lot of travelling fans and the victory last time out has built everyone's enthusiasm up. If we can get good travelling support that will give the boys a boost and it will be nice to get back together. We had a good victory and then a week off, so it will be nice to get together as a team and carry on where we left off."