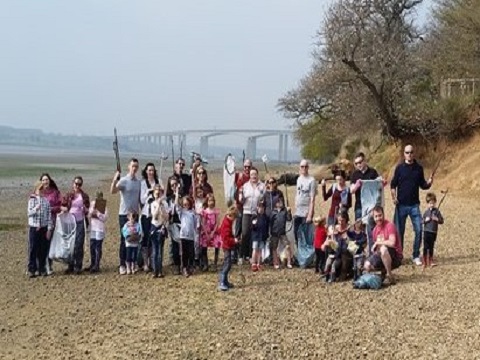 Families were invited to help clean up a beach at Orwell Country Park as part of Earth Hour.
Ipswich based, Donalds Volvo organised the event which saw 35 people clean a 100 metre stretch of Bridge Wood Beach.
In total the team managed to fill nine bags of rubbish, totalling at 19kg. The event also helped educate those involved about the dangers of plastic waste.
Benjamin Grant, group marketing manager at Donalds Volvo, said: "The team and I are all so pleased with the number of people from the local community who attended our beach clean, and the amount of litter we retrieved from our beaches.
"It just goes to show how important the welfare of our local environment and wildlife is to both us, the local community and Volvo, and it's especially brilliant to see just how many young people are enthusiastic about saving the environment.
"Sustainability is absolutely key to everything we do at Volvo. From making 25% of plastics in cars recyclable by 2025, to pledging to put one million electrified vehicles on the road in the next five years, we are very much a brand for people who care people and the world in which we live."