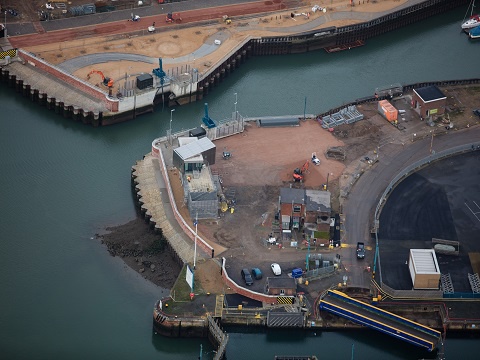 Floods Minister and MP for Suffolk Coastal, Dr Thérèse Coffey has cut the ribbon to mark the official opening of the new tidal barrier in Ipswich.
The Environment Agency's new tidal barrier cost £67.4 million and will protect more than 1,600 homes and 400 businesses over the course of the next century.
Its centre piece is a 200-tonne barrier that rotates and can be raised in minutes which will help keep the town safe from tidal surges during storms.
The Government predicts that sea levels could rise by up to 1.15 metres due to climate change.
Floods Minister and MP for Suffolk Coastal, Thérèse Coffey said: "This important new flood scheme, which has received nearly £55 million of government funding, over 80% of the total cost, will better protect over 1,600 homes in Ipswich from tidal flooding over the next 100 years.
"The scheme will also secure the future of hundreds of local businesses whilst creating 4,000 jobs to boost the town's economy.
"I am delighted the Government is investing so significantly in the county town of Suffolk and its future prosperity."