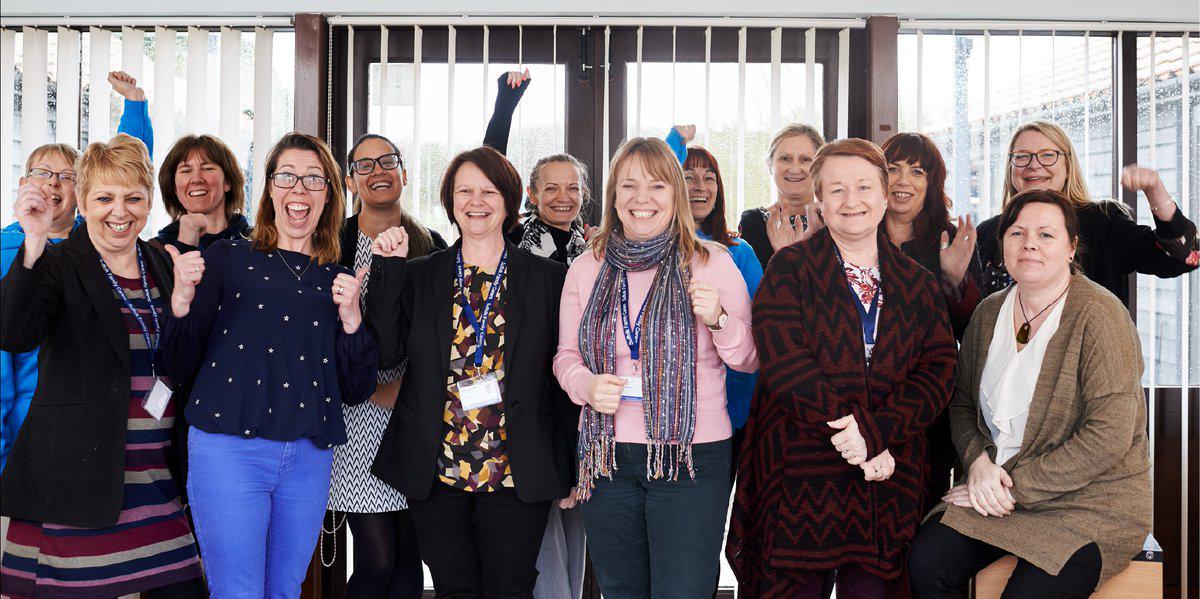 Suffolk Family Carers is one of ten organisations out of 370 across the country who have won a GSK Impact Award.
The GSK Impact Awards recognise and reward charities that are doing excellent work to improve on people's health and wellbeing in communities across the UK.
Winners also receive £30,000 in funding and development and support provided by The King's Fund.
Suffolk Family Carers support unpaid carers across the county by providing information and advice, working with schools, GPs and pharmacies, as well as campaigning on issues that affect family carers.
The charity supported over 1,700 young carers in Suffolk last year.
Kirsten Alderson, CEO of Suffolk Family Carers said:
"The GSK IMPACT Awards is a wonderful opportunity for the charitable sector to evaluate and showcase its achievements. To be selected as one of the winning charities and therefore recognised for the impact of our work in improving health and wellbeing in local communities is a huge honour. The positive impact of this award for our organisation, family carers, health professionals, schools, statutory services and partner voluntary sector organisations is immeasurable and we are delighted to be part of it."
Katie Pinnock, Director of UK and Ireland Charitable Partnerships at GSK, said:
"Suffolk Family Carers is doing fantastic work supporting people of all ages and backgrounds who care for a family member. The large number of people the charity helps every year demonstrates the huge level of need and importance of its work. The judges were impressed with the organisation's strong partnerships. By working with hospitals, schools and GPs they have been able to identify people who might have otherwise slipped through the net and help them get the support they need."
Suffolk Family Carers will collect their award at the London Science Museum in May.