Tony Horton
About Tony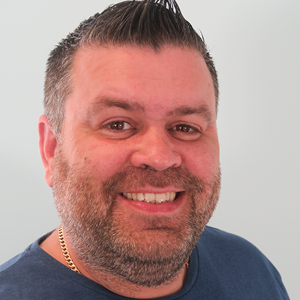 In 1975 two landmark events happened locally, the Willis Faber building opened in Ipswich and in Sudbury (St Leonards hospital) I made my first public appearance! I grew up in the county before moving abroad to Norwich (I was eleven, my parents made me go!) before eventually returning home to Suffolk.
I've had many jobs down the years including cleaning, I was a builders mate (OK I made the tea), I ran a cycle shop and worked at the Port of Felixstowe. I also have a Class one HGV licence, so (yes) I like a fried breakfast!
For the last 30 years I've lived in Felixstowe, raised 3 children who are all over 18 – so now they are paying me back by being my taxi driver! I'm a big football fan, I've always been a Tractor boy (which you'll know isn't always the easiest of things at times) and you can usually find me on a Saturday afternoon watching the Seasiders at Dellwood Avenue in Felixstowe.
I'm excited to be on your radio each weekday morning from 10am and bringing real local radio back to Ipswich.
Get in Touch with Tony
This form could not be found